Monday, February 16, 2009
Sorry i know thats to late!
Sunday, February 15, 2009
Jumbled by

Will Appledorn
As i can remember, the only x-man i've ever drawn. this one's from a while back, but i still like it.
Saturday, February 14, 2009
Friday, February 13, 2009
Thursday, February 12, 2009
Jumbled by

Patrick McMicheal
My Blog
I originally was considering doing Magneto or Cyclops but I figured since I haven't drawn Gambit since I was 11 years old it was time for a reboot.
Ok, I wasn't satisfied with my other post of Wolverine. It was a lame sketch after all, so here are 3 pages I did in my spare time between comic book gigs back in the day. DC and Marvel characters, but Wolvie and Deathstrike are in there! :)
Working on a new X-Men pic, here's an oldie for now....
Valentine's Day is only a short while away, give the love of your life a symbol of your affection, demand her love!
- Das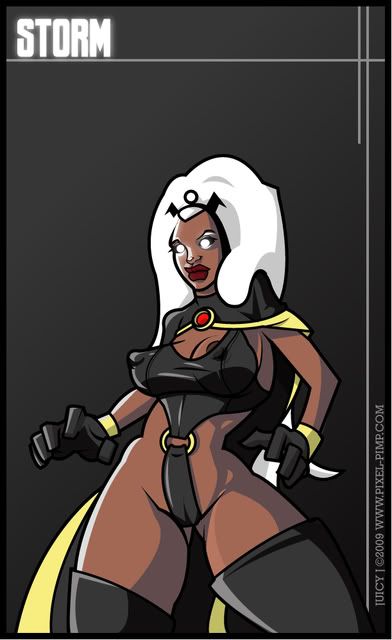 Hello. I go by the name Juicy J. This is my first post, and thought I would have to come with it to set a standard. I didn't go as far as i wanted. Plan to do some cool lighting and and thunder effects...but I went with a more minimalist approach, and then said to my self, "that'll do pig. that'll do."And so I stopped when I was ahead.
Look forward to posting more in the future, and it's a pleasure to be in the ranks of so many fine artist. Cheerio!
Wednesday, February 11, 2009
Ever since the day he won my heart over on the animated series from the 90's by crushing the x-men with a mutant killing virus. Apocalypse has been one of my favorite characters from that series...how cool is a villain that can change his mass and molecular structure?....You just can't beat that....no really you just can't beat that.