Friday, January 18, 2008
But at least I got something done. And zombies are cool. Unless they're trying to eat your brain. Enjoy!
E
Monday, January 14, 2008
heyyyyy. im back (sort of). i missed posting and (although these guys are kind of old) im glad to be back. can't wait for the next topic. hope you all are doing well! :D
Is she green enough?
Sunday, January 13, 2008
A green skinned character I designed for a past production.
Hellboy doodles with a green col-erase pencil.
A green frog man in the sauna.
Green??? You mean giant green alien moon slug!
I've been apart of Art Jumble for quite some time,
and this is my first post... Although, I have seen all the
great work everyone comes up with on this here blog.
Here's my first contribution! hope you like
Saturday, January 12, 2008
from a line drawing I did on tuesday... colored in photoshop... a think green shrine?...
Thursday, January 10, 2008
I thought I'd jump on the green super hero bandwagon, too!
Wednesday, January 9, 2008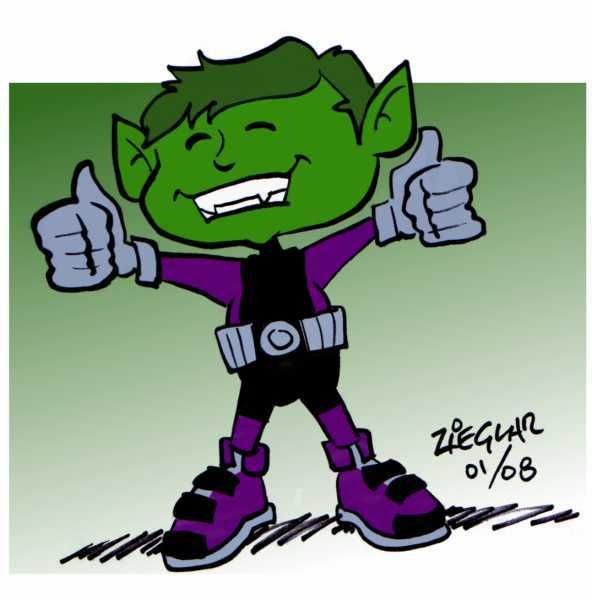 Tuesday, January 8, 2008
After much swearing and table banging, my first Illustrator image. Man, do I hate this program. I'm assuming after outrage, impatience and bewilderment, defeat, understanding and acceptance will eventually prevail.
A big "inspired by " to Ragnar (?). I think that's right...