Monday, November 3, 2008
Jumbled by

Fruitless drabbles
Every year I try to draw something for Halloween, X'mas, New Year and even Easter... And this year there's no exception ^^
Sunday, November 2, 2008
At Last, the secret behind the sauce is revealed!
During my jr. high years, I worked in a haunted house for a couple of Halloween seasons. The pay wasn't exactly union scale, but they also fed us free (usually cold) Burger King each night. It was cool getting to be a new monster every couple of shifts – my favorite was the Human Fly. Here I am feasting on one of those tasty burgers. Dedicated to my craft, I always tried to stay in character... even on lunch break.
© 2008 Barry/Right-Hemisphere Laboratory
Saturday, November 1, 2008
Friday, October 31, 2008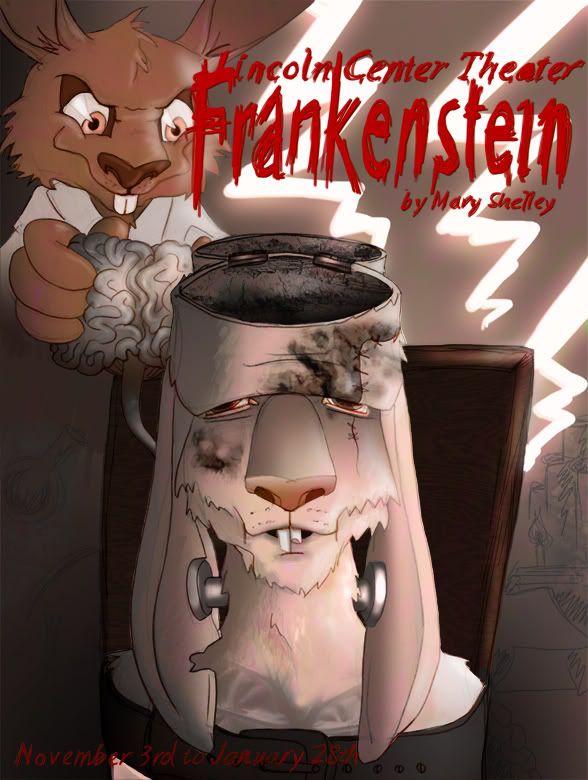 Wednesday, October 29, 2008
When I was about 10, I worked for a week creating a costume of space armor from cardboard boxes. Inspired by both Storm Troopers, and The Cylon Centurians (from the original Battlestar Galactica), I proceded to wear this completely ridiculous, silver-spray painted, TOTALLY COOL SUIT OF SPACE-AGED ARMOR OF UNKNOWN ORIGIN for the duration of trick-or-treating and the subsequent Halloween party that evening.
I looked something like this (but with a liberal amount of packing tape holding things together):