Saturday, January 27, 2007
here is my 1st drawing into this blog,try to have fun and play with words.hope you guy like bye 4 now
I love Geigers work, especially what he did for the monster world.
Friday, January 26, 2007
Jumbled by

Mauricio salmon
Eep! Ok,I'm very late in my updates. Here's my Robot and Alien entry plus last last week's topic on famous duos or trios. My all time favorite,Stanley Laurel and Oliver Hardy.
Thursday, January 25, 2007
Wednesday, January 24, 2007
drew them a few weeks ago, gotta be from some other planet
& a wedding present for 2 artist friends from a few years ago
Tuesday, January 23, 2007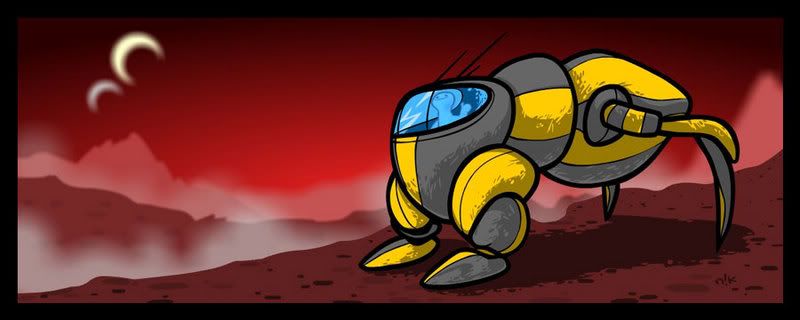 An Alien finds his way to a Martian-like landscape via the "BugBot 9000"...
It was a rough journey... good work, little guy...
Monday, January 22, 2007
Jumbled by

Kyle Kesterson